Recycling Management Software
"Our experience with the Mayer Support Team has raised the bar of what we expect from all of our vendors. They are fast, effective, and contrary to industry norms: friendly!"
Brian Simmons
Gerdau Special Steel North America
"Mayer is a tried and true software partner for our business and daily operations. The Mayer team is knowledgeable and very accessible and we look forward to using their software for years to come."
Peter Racco
Ram Iron & Metal Inc.
"Mayer has been a vendor of choice for us for several years. Recently we were tasked with a large conversion project that with Mayer's help was completed on schedule with minimal down time.
Working with the Mayer Team was a pleasure as they quickly responded to our business needs while assisting in the transition to the latest version of the application without issue."
Sherri Hayward
Gerdau Special Steel North America
"Using Mayer has helped us become efficient within our daily operations. They offer a robust product that is built on a flexible platform allowing us to meet the ever changing needs of our business."
Sherry Tibbs
Cohen
Start improving your business today.
Free consultative review
Material Manager is the backbone of the Mayer Platform. Manage your primary business, users, material tracking and reporting from this module. Material Manager is able to produce high level summaries, giving the broad, global picture of business performance at company, depot, supplier or customer level. When more detail is required, the system can drill down to the lowest transaction level and report on specifics such as weigh bridge or scale readings.
Full Inventory Management
Live and on-line information
Multi site, multi-company, multi-currency and multi-unit of measure
Purchasing, Pricing and Freight control
Brokerage
Container Management
Payment and Billing
Supplier Intelligence
Production Tracking
Batch Processing
Scale Interface
Multi-level Security
Full Auditing
Fraud Analysis
Graphical User Interface
Accounting System Interface
Open Database Support including Microsoft SQL Server and Oracle
Scale Manager provides an easy to use and comprehensive system for capturing your most important information. Scale operators, your cashiers and your warehouse staff will all love the ability to use hand held devices with bar code readers and even cameras to quickly enter critical data.
With additional features such as automatic price and freight allocation, cheque printing, multiple weighing functionality and the option of having multiple weigh stations, Scale Manager can provide increased productivity to the scale weighing operation.
Built in resilience through off-line data store. Keeps scale running and collecting valuable information even while main systems are off-line.
Handles sales and purchase transactions.
Single or multi-stage process.
Multiple weightings.
On site or "in queue" vehicle listing ability.
Unlimited commodities per transaction.
Track able, independent vendor descriptions for each commodity line.
Allows both account and non-account transactions for large vendors and "one-off" peddler trade.
Manual or automatic price entry, contract or no-contract.
Allows weight or amount deductions per commodity line.
Material Movements and Sorting.
Baling.
Easy to use windows interface.
Single key searching for vendors, customers, freight carriers, commodities and contracts.
Option of linking directly to scale for direct interface of scale weighing, no manual weights entered.
Multi-line or grades per transaction.
Eliminates mistakes and possible fraud.
Live, real-time or delayed information.
Full event log per transaction, identifies changes and strange events.
Fast cutting of checks for materials, freight and other services right at the scale.
Creates full documentation including purchase and sale tickets and inspection documents.
All produced documents i.e. tickets, bills of lading etc. customizable by the customer.
Scale Manager Touch Screen
Scale Manager Touch Screen Mirrors the functionality offered by the Scale Manager product with a more simplified UI designed for use in a non-ferrous warehouse environment.
Polling Manager is a core product of the Mayer Suite which ensures that remote sites are kept in sync with the main Materials database. By keeping remote sites segregated to their own separate databases, this allows them to function in the event of connection disruptions/etc. When connectivity is restored Polling Manager will re-sync the data.
Automates the distribution of tickets/contracts/invoices via email without any additional user intervention. Users can configure which documents get sent out based on the document type and specific contacts mapped to customer/supplier accounts.
Pocket Manager is a mobile inspection tool for yard operations. Pocket Manager allows yard inspectors to inspect, grade and audit any material coming in or out of the yard. A legacy version exists to function on hardened Windows CE devices while a more contemporary Android version is available for deployment across an ever growing number of devices.
Mayer Net is a client hosted customer portal which allows customers and vendors to schedule shipments into the yards, see the status of their current purchase/sale orders, review their transactions and invoices
Dispatch
Manage internal truck scheduling and overseas shipment bookings. Interfaces with the CRO solution.
Bin/Asset Tracking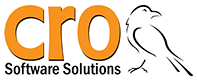 In partnership with CRO, Mayer offers a comprehensive solution which fully utilizes the best components of both products. With CRO's unmatched feature set and industry leading bin tracking software, dispatching and asset management tool, users now have an easy to use, easy to understand and easy to implement turn-key solution for their logistical operations, while still retaining Mayer as the backbone of their yard operations all through one seamlessly integrated platform.
Freight
Manage container lists (Replaced by CRO), third party freight and in transit entries.
Dispatch
Truck scheduling and overseas shipments facilitation.
Market Pricing
Price /sales orders based off current metal market pricing.
Products
A module in material manager which allows purchase/sales of products (rail car wheels).
MRP
Used by mills to forecast amount of material needed for the month.
Waste Management
A plug in for scale manager to facilitate waste deliveries/waste operations.
Brokerage
Module designed for brokerage transactions.
Advances
A way to issue cash advances to suppliers.
Rail Car Tracking
Integration and method to track rail cars on site.
Start improving your business today.
Free consultative review